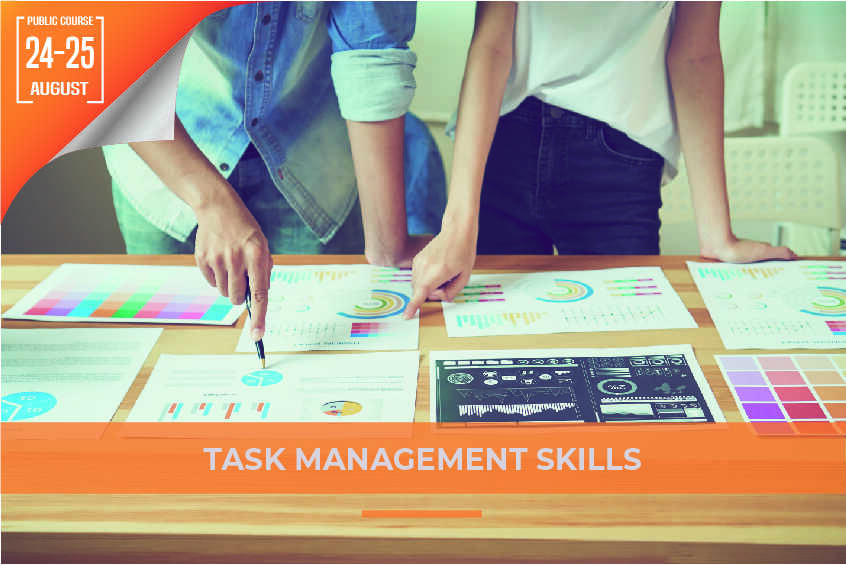 You are usually stressed because of so much urgent work and you feel that work is controlling you rather than you master it. And You are tired and frustrated because you work very hard but the results do not meet your expectation.
On the other hand, sometimes You have to deal with the same problem many times in the workplace. You just solve this problem and have to take its consequence immediately. You don't know how to predict potential problems to prevent further failures and proactively reduce the likelihood of problems occurring.
It is all about task management, this two-day course will answer those questions in terms of Planning & Controlling work and solving problems & making decisions.
Designed for:
The People Management course is one module apart of CTS management and leadership long-term programme which is specially designed for supervisors, potential middle managers, and managers.
Learning Objectives:
Use the methods of task management to work smart and balance work and life.
Apply PDCA in planning & controlling teamwork to improve effectiveness & efficiency and meet the business objectives.
Recognize the variety of procrastination and apply relevant techniques to overcome these in the workplace.
More clearly define problems
Generate a wider variety of quality solutions
Support more structured analysis of options leading to better decisions
Recognize and avoid common mistakes in the implementation of decision.
Course Content:
Day 1: Planning & Controlling Work
Work smarter not to work harder

Your working habits -Anything need to be improved
Effectiveness & Efficiency- How do you know your performance?
Work smart VS Work hard – What should you do?

The Road to Success

Mistakes in planning & controlling work
Model P.D.C.A
Smart people start working with S.M.A.R.T objectives
Planning with 5W1H- Choose right way to the goal
Clarifying key result areas & high-value tasks
Managing the team workflow- Priority matrix
Time Robbers & procrastinations – Ways to overcome
Case- Study Practice
Day 2: Problem Solving & Decision Making
Problem identification

Which ones are real problems?
Owner of problems- it's you or not?
Common mistakes in problem-solving
An organized approach to solving problems

Root cause analysis- RCA

Review different RCA techniques
Finalizing root-cause through a funneling process

Developing a Creative Solution Process

Applying tools and techniques for identifying creative solutions
Process to narrow down solutions

Evaluating Solutions and Making Decisions

Applying tools and techniques for evaluating solutions
Finalizing decisions with Decision MatrixIdentifying and review action plans
Meet your trainer: Ms. Vu Lai Doan Trang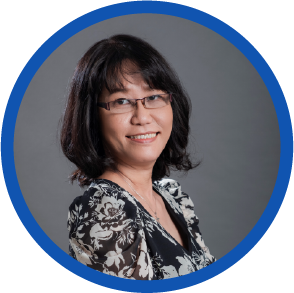 Ms Trang has over 33 years of experience working in different industries: Production, Finance, Hospitality, and FMCG. She has held Senior Management and Senior Trainer positions of some companies:
Sheraton Saigon Hotel & Towers
Training & Development Director
Jardine Restaurant Group
Training & Development Manager
Young Businesspeople Association (YBA)
Training Manager
American International Assurance (AIA)
Training Design & Development Leader
Ms Trang provides effective solutions to organisations by delivering tailored and professional training programmes.
She takes a keen personal interest in the development of her students and strives to provide the best possible courses leading to long term excellence in the workplace.
Her experience in conducting soft skills and leadership programmes as well as her management background, makes her one of CTS' most popular and valued trainers.
Course details
Duration: 24 & 25 August 2021 (2 days)
Location: 3-star Hotel
Language: Vietnamese
Trainer: Ms. Vu Lai Doan Trang
Fee: 3,900,000 per participant (Include all the fees: material, trainer fee, lunch, venue. no extra fee)
Please contact us 028 6285 6440 to register or fill out the form below
———————————————
CTS offers a wide range of training courses at premium conference venues in Ho Chi Minh City. Insights from the course facilitator, as well as delegates from a wide range of companies and industries, make our public training courses a rich learning and networking experience.
If you prefer to check the course schedule, please visit this link.