CTS Public Course upcoming schedule in May 2018.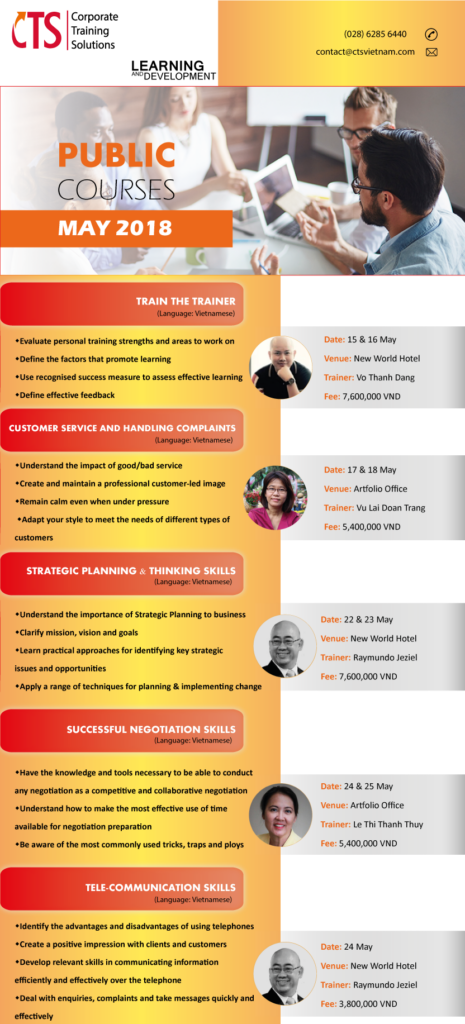 ——————————————
CTS is committed to developing people by being one of Vietnam's leading training providers, offering clinets first-class learning and development programmes. CTS offers a portfolio of trainning programmes that are relevant, meaningful and designed to reflect and reinforce your organization's goals and objectives.
For more information about the courses schedule in May 2018, please visit here.