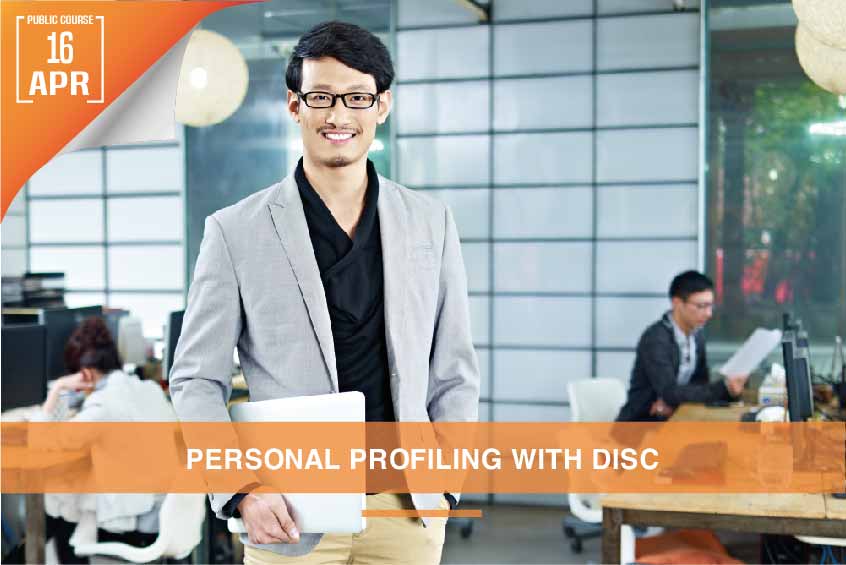 The Personal Profile Analysis makes use of the DISC Profile. "DISC" stands for and measures 4 factors of an individual's behavior: D= Drive, I=Influence, S=Steadiness, and C=Compliance. Combining and relating these 4 factors provide you and your coach with a so-called profile. DISC is a tool by which you become more aware of your work style and general behavior.
A personality profile is a knowledge management tool used to provide an evaluation of an employee's personal attributes, values and life skills in an effort to maximize his or her job performance and contribution to the company.
Designed for:
This course has been designed for all staff to identify work style, build a strong rapport with colleagues, staff and clients, and gain a better understanding of how to relate to and work more effectively with other people in their workplace.
Learning Objectives:
At the end of the course, participants will:
Understand your own personality
Know jobs which will be suitable with each personality
Identify management style and leadership tendency of each personality type
Know how to communicate effectively with each personality type
Course Content:
Part 1: 4 personality types
DISC
Jobs are suitable with each personality type
Part 2: Management Styles
4 management styles
Apply 4 situational management styles
Part 3: Difference between management and leadership
Identify difference between management and leadership
Know leadership tendency and develop your employees
Part 4: Effective Communication – connecting people
Role of communication in management
Communicating effectively with each personality type.
Information details about Personal profiling with DISC 
Date: 15 June 2021
Location: Harmony Saigon Hotel
Trainer: Ms Kieu Thi Kim Hoan
Language: Vietnamese
Original Fee: 2,400,000 vnd per participant.
Click HERE to register
———————————————
CTS offers a wide range of training courses at premium conference venues in Ho Chi Minh City. Insights from the course facilitator, as well as delegates from a wide range of companies and industries, make our public training courses a rich learning and networking experience.
If you prefer to check the courses schedule, please visit this link.