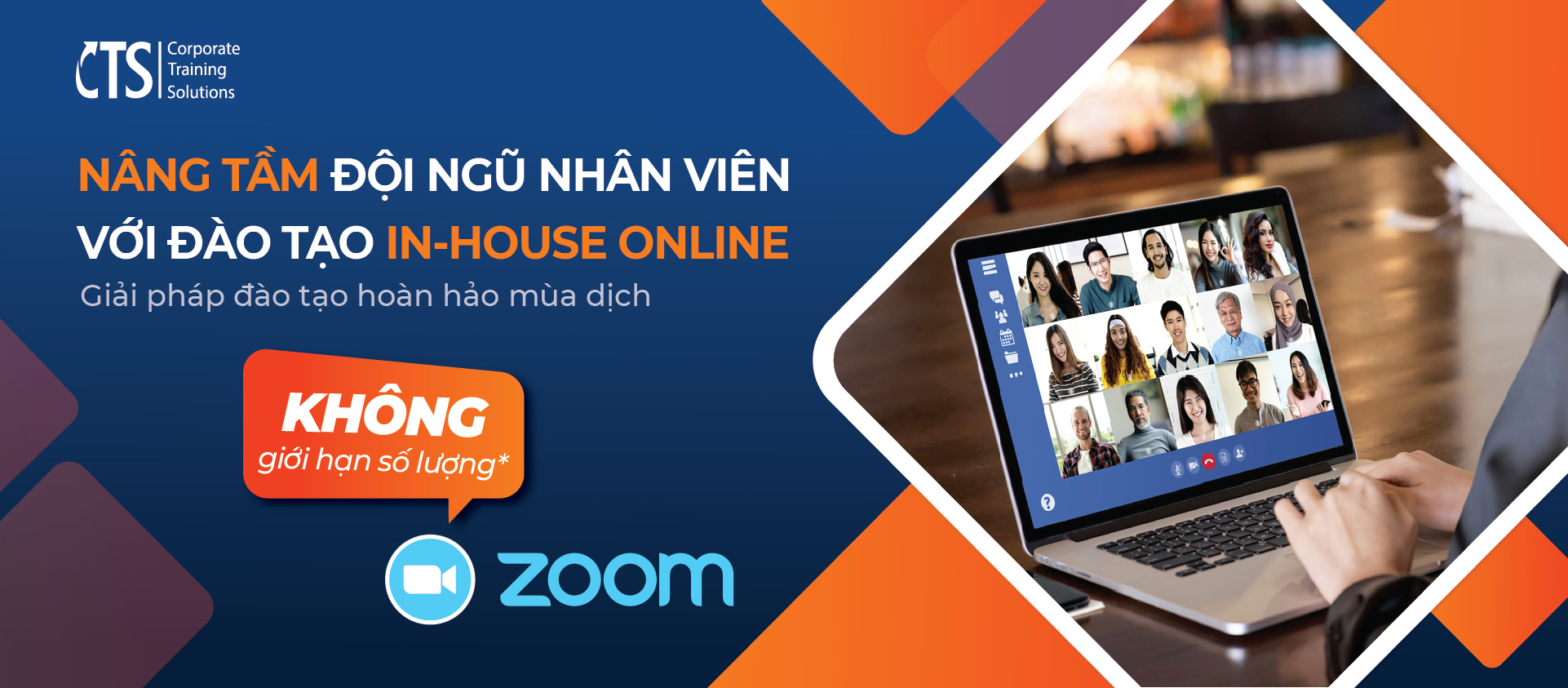 As a business owner, everyone wants their employees to not only master professional skills, but also develop a system of necessary soft skills to promote fast and effective work progress. High performance.
Understanding the wishes of businesses in the context of the complicated epidemic situation, CTS Vietnam builds online Inhouse training courses suitable to the unique needs and goals of each business. Advantages of online in-house training programs:
Flexibility in time and location for students and businesses.
Unlimited number of students.
Cost savings
Highly effective and interactive
Online in-house training programs
Training in management and leadership skills
Training thinking skills and personal development
Training sales skills – customer care – human resource management.
Business English training
Find out more about in-house training programs here
For detailed advice on suitable online in-house training programs, please contact hotline: 0909 958 921 or contact@ctsvietnam.com
———————————————
CTS Center opens courses to develop soft skills, leadership skills, and mindset development for working people. Our vision is to create a dynamic, challenging learning environment that provides opportunities for students to innovate on their own, and to develop leadership for success. Information about Public courses please refer here.