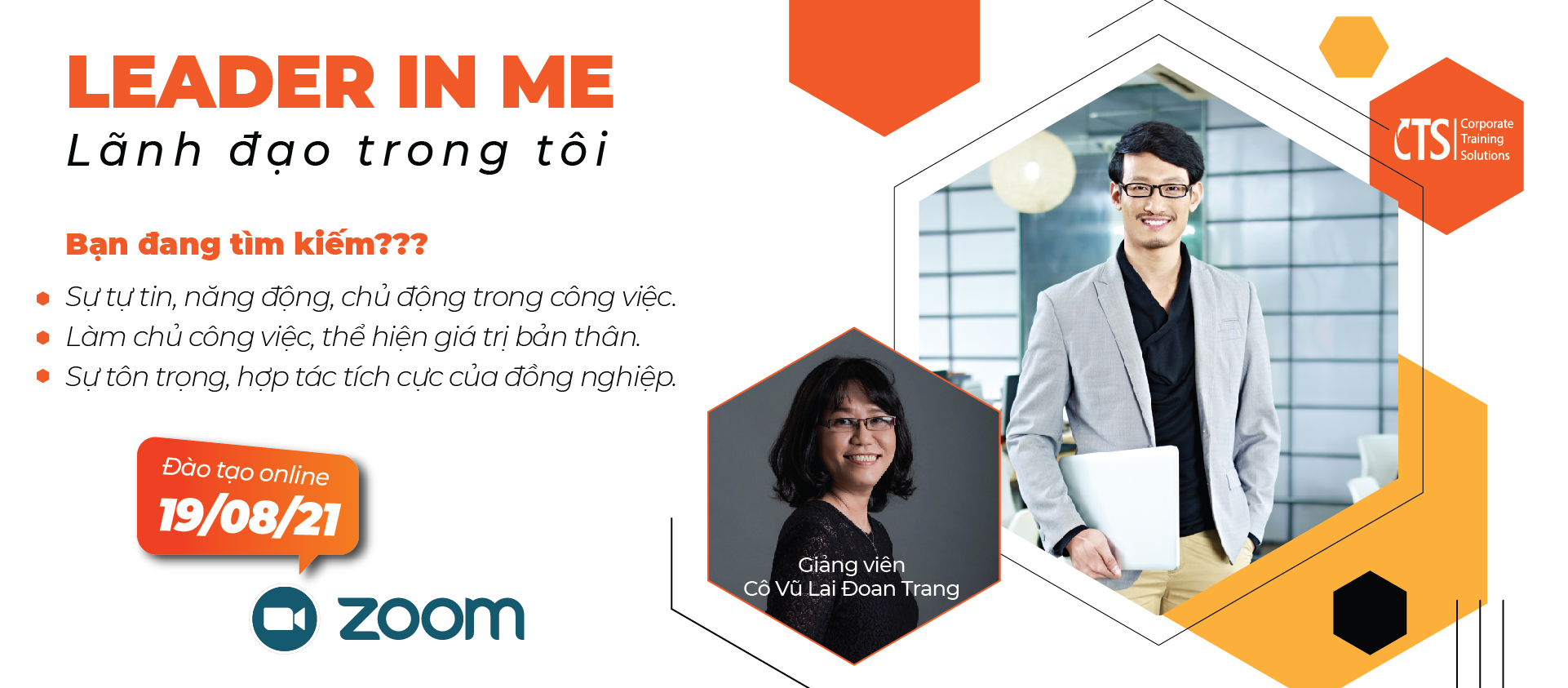 Have you ever wished you could be more confident, more energetic, more efficient in life?
Do you want to be the master of your work, showing your value in everything you do?
Have you ever desired to receive the respect and active cooperation of your colleagues?
It has been observed that persons who proactively take ownership in working & continuously learn, stand a higher chance of a promotion, winning kind supports from others, and taking their brand to greater heights.
This course will help each participant build on their responsibility & wake up their potential to achieve goals.
Designed for:
This course is valuable for persons who want to see what needs to lead yourself and take steps to make it happen to become a trustworthy & proactive person..
Learning Objectives:
By the end of this course, participants will be able to:
Show your responsibility in each task you own.
Wake up your potential by deep & clear self-awareness and learning proactively
Course Content:
Leader In Me
Victim-Leader: Who you are?
Personal responsibility- Burden or Pleasure?
Active Living- Expanding the circle of influence

Leadership mindset
Using proactive language
Taking ownership & the initiatives
Power Up Myself
Self-Awareness

Where are you now? Tree of your life
Discover yourself with Johari's window

Self-Challenging for Development
Lifelong learning to adapt change and win opportunities
04 ways to bring positive energy in daily life.
Meet your trainer: Ms. Vu Lai Doan Trang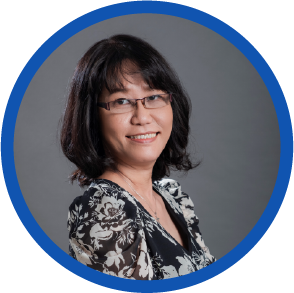 Ms Trang has over 33 years of experience working in different industries: Production, Finance, Hospitality, and FMCG. She has held Senior Management and Senior Trainer positions of some companies:
Sheraton Saigon Hotel & Towers
Training & Development Director
Jardine Restaurant Group
Training & Development Manager
Young Businesspeople Association (YBA)
Training Manager
American International Assurance (AIA)
Training Design & Development Leader
Vifon Company
Production Manager
South Basic Chemicals JSC
R&D Specialist
Ms Trang provides effective solutions to organisations by delivering tailored and professional training programmes.
She takes a keen personal interest in the development of her students and strives to provide the best possible courses leading to long term excellence in the workplace.
Her experience in conducting soft skills and leadership programmes as well as her management background, makes her one of CTS' most popular and valued trainers.
Course details
Duration: 19 August 2021 (2 sessions)
Location: Online Training via Zoom
Language: Vietnamese
Trainer: Ms. Vu Lai Doan Trang.
Fee: 1,700,000 per participant
Please contact us 028 6285 6440 to register or fill out the form below
———————————————
CTS offers a wide range of training courses at premium conference venues in Ho Chi Minh City. Insights from the course facilitator, as well as delegates from a wide range of companies and industries, make our public training courses a rich learning and networking experience.
If you prefer to check the course schedule, please visit this link.