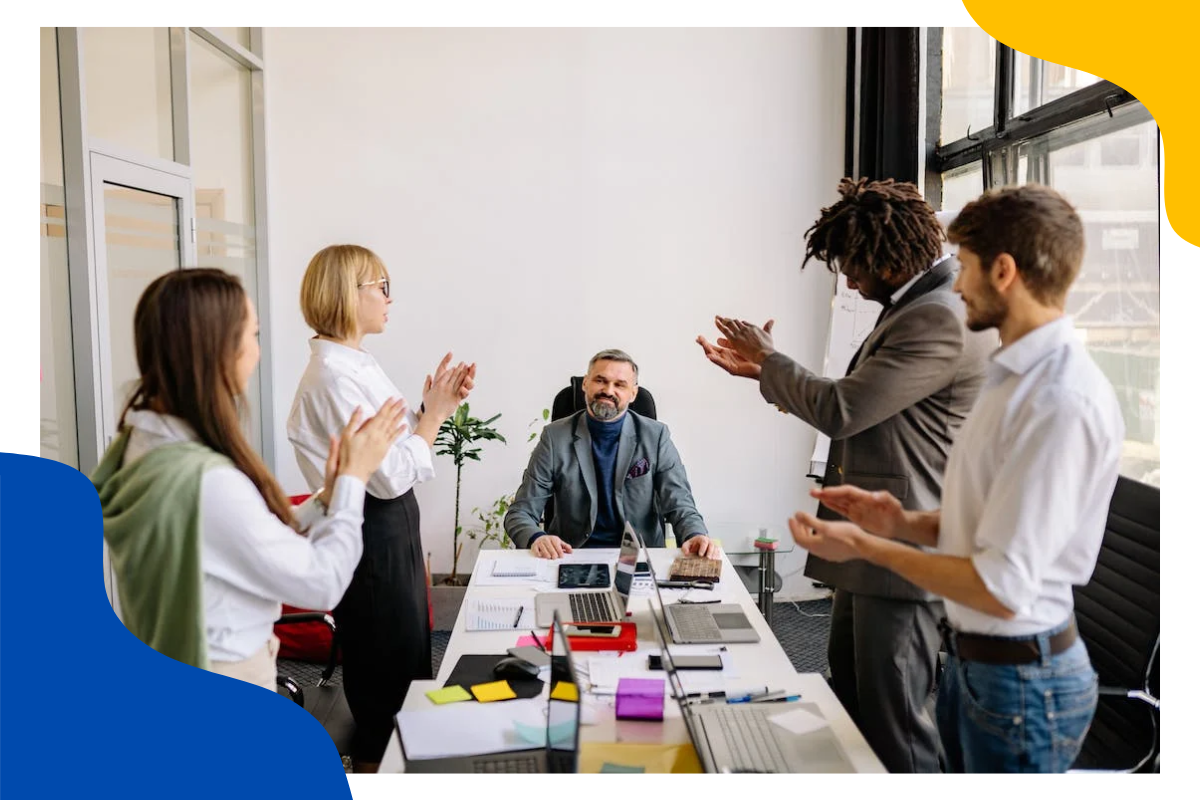 Effectively handling and resolving customer complaints is vital to any organisations' customer service and success. Providing first class customer service is about creating the right impression first time – a must for front line staff. To be successful at customer service requires an understanding of customer expectations and the skills to exceed that expectation, even when faced with difficult customers. This training course is both practical and interactive, providing the personal and professional skills required for staff who are often the first point of contact for customers. Throughout the course delegates will have the opportunity to practice customer service skills with role play, practical exercise and in discussion groups, enabling a confident return to the workplace.
Designed for:
Front line staff in direct contact with customers, who are required to manage a wide variety of customer expectations, and to gain sales commitment from clients.
Learning Objectives:
Understand the impact of good/bad service.
Create and maintain a professional customer-led image.
Learn how to develop customer empathy.
Remain calm even when under pressure.
Adapt your style to meet the needs of different types of customers
Use effective questioning techniques to assess buyer needs, while building customer commitment towards buying
Deal with customers complaints professionally
Develop specific strategies for conflict resolution
Recognise classic profiles of difficult people and strategies for handling them
Pre-empt challenging situations and avoid escalating them further
Develop communication skills designed to improve your delivery of bad or unpleasant news
Recognise personality types with which you may clash
Develop assertive skills and behaviours
Handle aggressive behaviour
Calm angry, upset and unresponsive individuals
Course Content:
Recognising what customer service excellence really means to you and your customers
The consequences of good/bad service
Looking to exceed customer expectations
Managing customer's heightened expectations
The Customer-led Approach
Managing first impressions face-to-face/ telephone
Putting customer needs first
Making the customer feel special and valued
Ensuring there is a 'no pressure' relationship
Identifying 'best practice' in managing different customer situations
Prioritize and focus on the top expectations of customers
Identify one's own personality style and the personality styles of customers
Practice a three step system for maintaining professionalism and composure when dealing with irate customers
Communicating Positively
Improving verbal skill-use of appropriate language, understanding what not to say
Vocal skill – understanding the key elements for developing the voice  effectively
Visual skill – body language
Establishing rapport
Ending on a positive note
Questioning techniques
Recognising different types of questions
Technique for asking and answering questions
Purposeful Questioning
Listening skills
What is active listening
Techniques to improve active listening
Checking and demonstrating understanding
Assessing and qualifying the customer need
Identifying Customer's Needs
Building/developing customer relationships
Developing customer loyalty programmes
Identifying customer value/providing satisfactory solutions
Objection handling
Effective Response Methods
Identifying the different types of difficult customers
Recognising classic profiles of difficult people
Recognising the personality types with which you may clash unconsciously
Understanding angry or dissatisfied customers
Identifying the reasons why external customers become angry
Responding appropriately to the needs of angry customers
Defusing the Situation
Specific phrases you can say to calm different types of customers
Convincing customers you can and will do something to solve their problems
Cutting through emotions to get the facts you need to solve the problem
Ensuring the customer feels "heard" and why it's essential for resolving the complaint
Resolving the Complaint
Defining the problem and its complexity
How optioning can help you solve their problems and retain them as customers
Dealing with customers who only want to talk to management
Tactfully handling a situation when the customer caused the problem
How to avoid getting drawn into an argument
Operation Recovery
Step-by-step actions you must take to regain a customer's trust and dedication
Show customers you sincerely value their business
Phrases that let customers know their satisfaction is and remains your top priority
The course details: Customer Service & Handling Complaints
Duration: 25 & 26 October 2023 (2 days )
Place: 3 to 4-star hotel
Language: Vietnamese
Trainer: TBC
Fee: 5,900,000 per participant
Please contact us 028 6285 6440 to register or fill out the form here
———————————————
CTS offers a wide range of training courses at premium conference venues in Ho Chi Minh City. Insights from the course facilitator, as well as delegates from a wide range of companies and industries, make our public training courses a rich learning and networking experience.
If you prefer to check the course schedule, please visit this link.