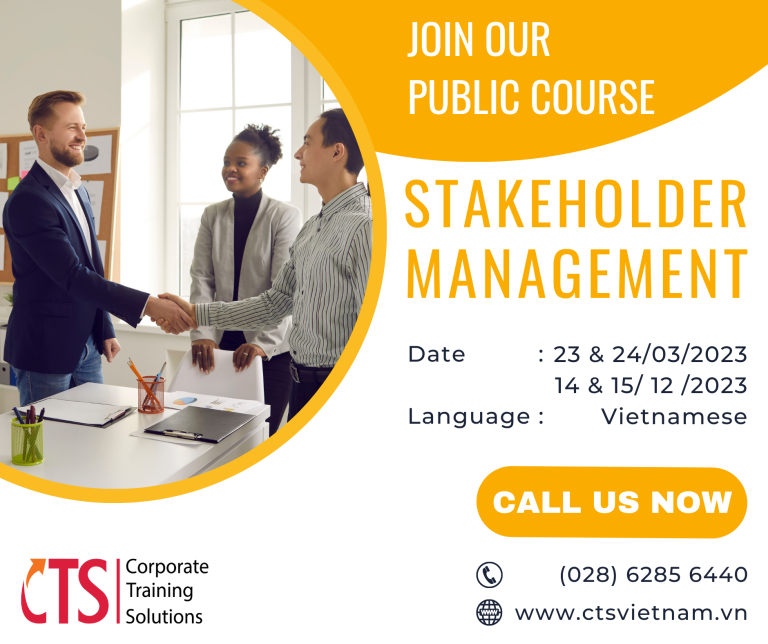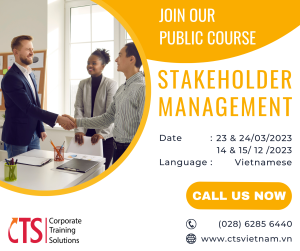 Success hinges on one's ability to build strong relationships at all organizational levels. With this
Stakeholder Management training course, you will learn how to collaborate with stakeholders, enhance
trust and cooperation, gain buy-in, manage expectations through effective persuasion and influence
techniques, and dynamically adjust your approach to a wide range of situations.
Designed For
The course is suitable for employees at all levels such as Project Managers, Functional Managers,
Executives , etc who are involved directly or indirectly in managing stakeholders either in a supportive,
managerial or operational capacity.
Learning Objectives:
❖ Achieve goals by enhancing trust and cooperation
❖ Identify and understand stakeholder needs
❖ Clarify and manage and expectations effectively
❖ Apply strategies to gain cooperation and support
❖ Deal effectively with challenging behaviors
Course Content
❖ Why Stakeholder Management
❖ Create a Stakeholder Map – 3 steps
• Step 1: Identify Your Stakeholders & Challenges
o Who are Stakeholders? Their importance
o Identifying internal and external stakeholders
o Listing the stakeholders:
▪ People who are affected by your work
▪ People who influence your work
▪ People who care about the final conclusion succeed or not
o Identify & establish relationships with Stakeholders using
R.A.S.C.I model
o Understanding their areas of concern
o Documentation of their needs
o Stakeholder & Project Life Cycle, Expectations & Goals
o 5 steps of Stakeholder Malaysia
• Step 2: Prioritizing Your Stakeholders
o Prioritizing stakeholders: Power/Interest Grid
o Overcome going wrong with stakeholders
o Create & sustain Stakeholder Comment
• Step 3: Categorizing Your Stakeholders
o Identify whether a stakeholder is:
▪ Wholeheartedly supportive of the project/your work.
▪ Not supportive and/or obstructive.
❖ Build Trust with Your Stakeholders
• Why we need to build Trust?
• The foundation of Trust
• Understanding the Trust Equation – Charles Greenls model
• Improve you Credibility
• Warning signs of low trust
• Re-building trust with 6A
❖ Influence Your Stakeholders
• Baker's 4 Strategies of Influence
o Investigation (Push, Logical)
o Calculation (Pull, Logical)
o Motivation (Push, Emotional)
o Collaboration (Pull, Emotional)
How can we apply the 4 strategies?
• Personal influence tactics
o Hard – Soft tactics
o Use cases to achieve different objectives
o Ensure compliance – commitment
o Focus on yourself – others
• Communicate persuasively and influence effectively different
levels within and outside your organization
o Upward influence
o Downward influence
o Peer influence
Course Duration: 2 day