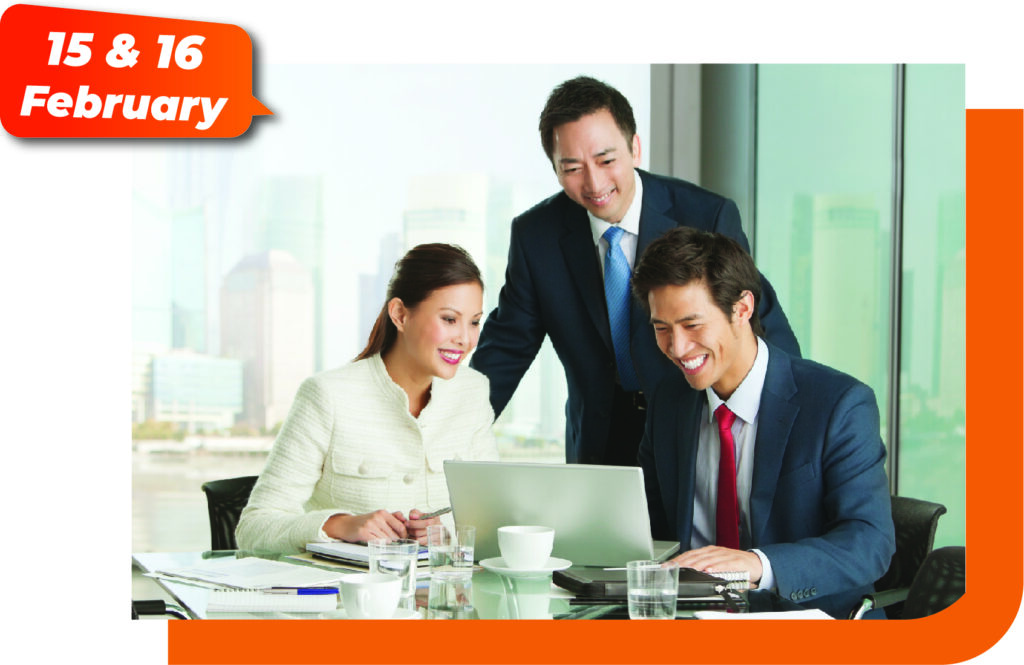 This course increases your awareness of current management styles, their capabilities, and their influence on those you work with. The course provides middle managers with a set of tools and ideas to enhance your management skills in the workplace.
Designed for:
This course is designed for all middle managers to develop the skills needed to influence and motivate employees to achieve peak performance.
Learning Objectives:
Building personal reputation, developing core management competencies, creating team trust for management.
Create a direction for employees, help them understand clearly what goals need to be achieved, what needs to be done to create the expected results.
Empower employees, help them actively learn to improve working capacity, confidently perform assigned tasks effectively.
Motivate employees – Turn each employee into a "boss" of his or her own working process, find joy, work meaning, see responsibility & make efforts to complete tasks well assigned.
Course Content:
Learning through the Zoom platform
Duration: 04 modules – 3 hours/each module
– Module 1: Management creates direction
– Module 2: Management creates trust
– Module 3: Capability management
– Module 4: Management creates motivation
PART 1: BUILDING SUCCESSFUL FOUNDATION OF A PROFESSIONAL MANAGER
Management makes a difference from leadership thinking
Responsibilities of a manager to employees- L= E4
Core competencies of a professional manager, creating trust among employees
PART 2: CREATE DIRECTIONS- BUILD SMART WORKING HABITS FOR EMPLOYEES
SMART goal setting skills.
Skill in planning, organizing and supervising the work of employees.
Skills in communicating the content & meaning of the process, working regulations, helping employees do the right thing.
Identify opportunities to improve work, create breakthrough results.
PART 3: CREATE CAPABILITIES – HELP EMPLOYEES MAXIMUM PERSONAL CAPABILITIES
Skills of Giving Feedback- Help employees identify strengths & areas for improvement.
Consulting & mentoring skills.
Skills to guide employees in active learning methods to develop their own capacity
PART 4: CREATE MOTIVATION- CONNECTING EMPLOYEE'S INTERNAL MOTIVATION WITH JOB OBJECTIVES
Guide employees to change from a victim mindset to a learning mindset to become their own boss.
Methods of motivation with different groups of motivated employees.
Measures to make work interesting & meaningful for employees